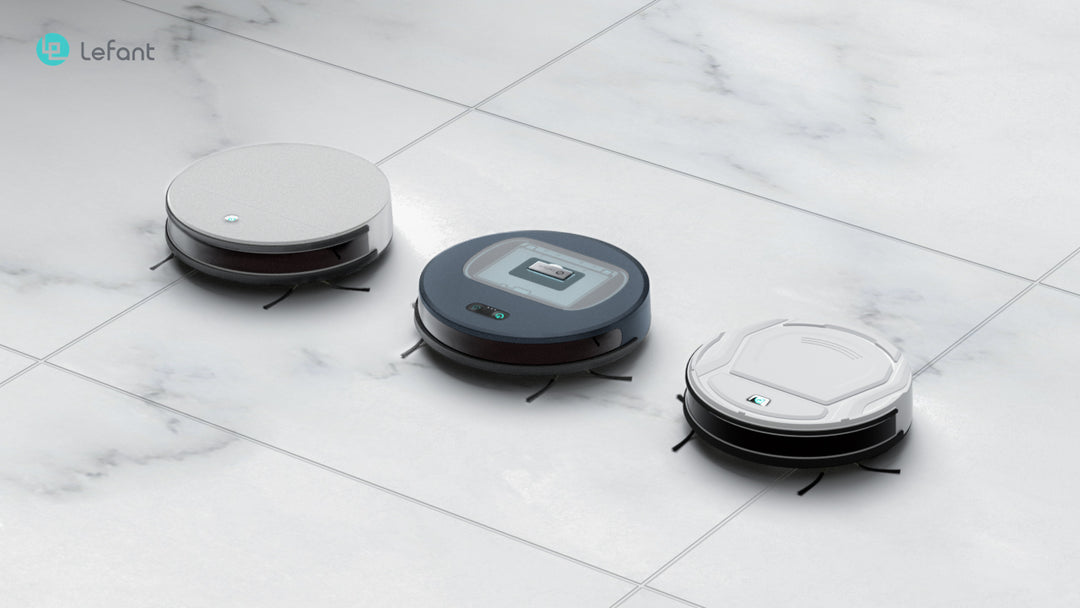 Posted on
---
Lefant vacuums are designed to assist busy families that are looking for convenient and efficient ways to keep up with household maintenance. The Lefant product line by Lefant is a well-known name in the world of hands-free cleaners. It includes a variety of small yet effective robotic vacuum cleaners that are equipped with smart capabilities such as household mapping, as well as app, Wi-Fi, and voice control interfaces. However, because Lefant has various models, it might be tough to determine which Lefant is the best fit for your needs. Every model on the market can handle a wide range of household cleaning tasks, whether you're mopping the floor or extracting pet hair from the carpet.
Which Lefant is right for your home?
Lefants are fantastic since they come in a variety of features and price points. The smart features, suction power, battery life, and cleaning performance of each product will differ slightly. With that in mind, here are a few things to keep in mind while choosing a Lefant for your home:
The power of each Lefant varies. More expensive models will have more suction power. There are several models that have more suction power than others, so those searching for a more powerful clean might look into the F1, for example. In comparison, a Lefant robot vacuum can't match the power or replace a conventional vacuum cleaner. The suction force isn't strong enough to compete with these larger machines, and the gathered dirt is deposited in a small interior bin with a restricted capacity, which means you need empty robot vacuum frequently.
Most rooms are filled with furniture and other things, therefore robot vacuums that can anti-collision and alter their cleaning patterns will be the best. Lefants equipped with Freemove technology and some sensors can detect their surroundings and potential barriers, and then use that information to choose cleaning patterns that are more efficient.
With the multi-room cleaning features, most Lefant robot vacuums can clean multiple rooms at once rather than just one. Using a "edge cleaning" mode ensures that dust and other debris are removed from the perimeter and around the furniture. Using "spot cleaning" mode means it will repeat cleaning of small spaces until it is completely clean. Cleaning modes, power settings, the amount of cleaning passes, and the edge clean can all be customized via an app on smartphone.
The greatest robot vacuums, like other cordless upright vacuums, will have varied runtimes based on the battery capacity. Generally speaking, the battery life is between 60 and 120 minutes, depending on the model. Customers who want to use their Lefant to clean a large area may want to consider purchasing a model with a longer battery life, or even two robots to cover separate zones or floors. In order to recharge the battery, the self-charging feature is quite convenient. 
A few more features can help you choose the ideal cleaning machine for your home. Lefant's side brushes can get tangled up in pet hair and other debris, but its brushless tangle-free port is especially useful for pet owners. Additionally, households with pets or those who suffer from allergies benefit from a high-efficiency filter that effectively removes pollen, dander, dust mites, and other small particles.
Most Lefant robot vacuums also have the advantage of being small and low in height, which makes them ideal for cleaning under furniture. Lefants are often quieter to operate than most traditional vacuums, making them ideal for persons who are sensitive to noise. 
These Lefant vacuums will have enough suction power and smart capabilities to satisfy the needs of its user. We've tested these different models on hardwood floors and carpets, followings are our picks. Top selections can help you choose the best vacuum, whether you're looking for a crumb finder or an animal hair remover.
Top pick: Lefant F1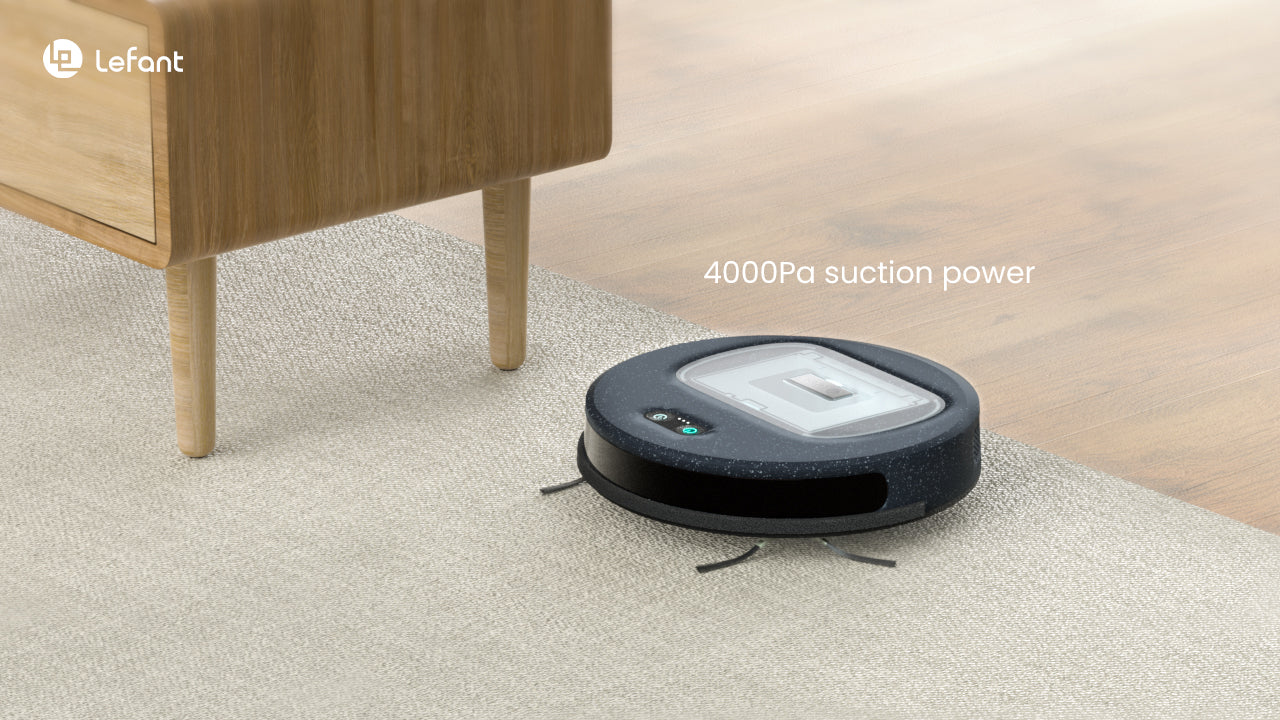 Featuring mopping function, 4000PA of maximum suction, and an assortment of intelligence features, the Lefant F1 robot mop and vacuum is an incredible clean machine. It provides a more thorough and deeper cleaning for the entire home.
It is able to clean both floors and carpets at the same time, so there will be no more damp rugs in the future. You can effortlessly clean more of your room with the F1's approximately 200 minutes runtime. Due to its updated Freemove3.0 technology integrated with the whole body sensors, F1 could never get stuck under the bed, sofa or other narrow areas.
Using this equipment has proven to be a valuable part of many people's daily cleaning routines. As a hybrid robot vacuum and mop, the Lefant F1 does an excellent job, especially for those upgrading from previous, less feature-rich models.
Best rated: Lefant M210B
It has stronger suction power than the Lefant M210, and it works with the Lefant app and is compatible with Alexa or Google Assistant, like the F1.  Sub-regional magnetic stripes are not included in this unit, therefore it can't distinguish between various regions of the house.
Users may create a schedule and track where the Lefant M210 has cleaned through the app, or they can use voice control to turn it on and off. Sensors help the M210 avoid obstacles, while brushless port makes it easier to clean up pet hairs. The side brushes and high-efficiency filter of this model make it ideal for clearing up cat and dog dander. The Lefant M210 automatically recharges and resumes operation when its battery is going low (about 105 minutes of runtime).
Best budget: Lefant M210
The Lefant M210 is a quieter and powerful robot vacuum cleaner. It has a sleek, futuristic style, but it still has tremendous cleaning capabilities. Under most furniture in your home, it can simply glide and clean with ease thanks to its low profile design. Many modern features are packed into a sleek frame at a price most households can afford with the Lefant M210.
This robot vacuum has a suction power of 1800 Pa, which is rather amazing as a budget robot vacuum. It does a great work on bare floors, but a little weak on medium-pile carpets. For those hard-to-reach areas, M210 will never be trapped due to its upgraded 6D built-in anti-collision infrared sensors help the robot vacuum sense the surrounding situation in 360 degrees. Because of its brushless motor, this machine is also very quiet.
Information
Sign up to our mailing list