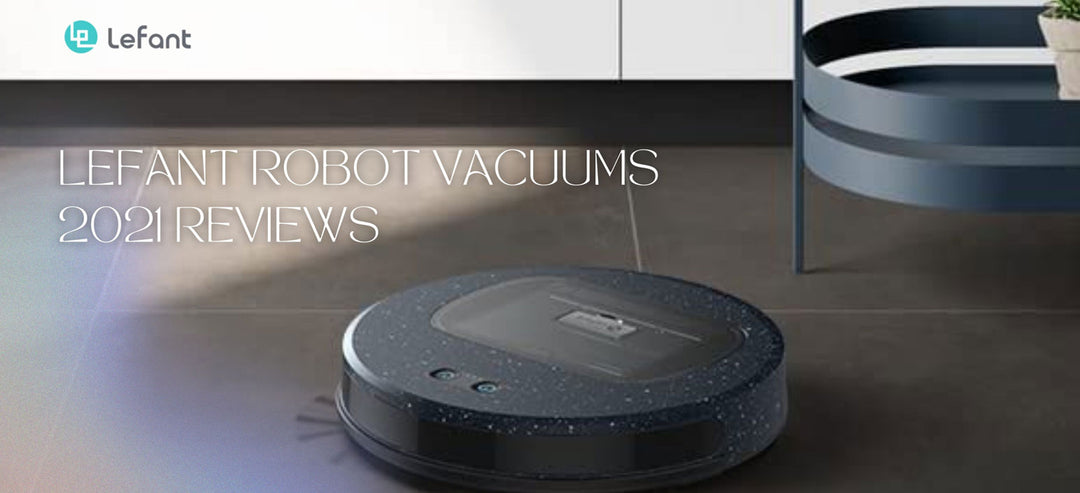 Posted on
---
Why you need a vacuum?
You may get bored or distracted on house chores but robot vacuums never, and they don't mind cleaning every day. Therefore, you only need to pay little effort, your floor can always stays clean and tidy. Even you can simply set up the timing so that the chore gets done while you're at work, if your schedule is regular.
What You Need to Know Before Buying a Robot Vacuum
Before you buy one with all of the bells and whistles, consider which features you actually need.  Some robot vacuums will be better on carpets, while others have better pick-up on hard floors. If you own pets, some models are even used to pick-up shed fur.
Black Friday robot vacuum deals
The Black Friday sales have begun, and we've already found the Lefant robot vacuum Black Friday deals. If you're in the market for a new robot vacuum or upgrade, this is certainly worth checking out.
The Lefant F1 is going to sale for $199 at Amazon on 28th Nov, with $130 off. It comes with a Freemove3.0 that can detect obstacle in advance in case of collision, as well as app control. If you're looking for something more affordable, then the Lefant M210 is currently reduced to $115.99 at Amazon — that's a 42% saving. It works with both Alexa and Google Assistant and is a very quiet operator.
Let's check the three Lefant models.
Lefant F1
Like most great robot vacuums today, the Lefant F1 works well in most homes, large or small, because it drives in orderly, back-and-forth rows, detecting obstacle where it has or hasn't encountered, so that it doesn't be stuck at somewhere.
Pros:
Featured with original Freemove3.0 technology, Lefant F1 is the first sweeping robot integrated whole body detection technology. The built-in anti-collision infrared sensor can automatically sense obstacles encountered by the whole body and retreat.
Lefant F1 robot vacuum has a thin body with a diameter of 11 inches and a height of 2.7 inches, equipped with a large 600ml visible dustbin, absorbing lots of garbage steadily without any burden, overflow or secondary pollution, which means you don't need to clean the dust box often.
Lefant F1 robot vacuum cleaner is specially designed with a suction power of up to 4000pa, enable to effortlessly suck pet hair, beans, snack crumbs and other debris on the floor in your home. It is great for pet owner and family with little ones.
Cons:
It comes with magnetic strips for the robot vacuum not to cross over. Well, it didn't work, Lefant F1 was aggressive and kept pushing and going over the strips.
And the app only works with 2.4 GHz WiFi connection, so be mindful if your WiFi automatically connects to 5G.
Comments:
A dog owner said, "Relatively simple to set up, the Lefant app was available in the Android store, I had it out of the box, charged and working without any real hassles. it is nice to have extra help keeping the hair at bay for my shed dog."
Lefant M210
This model should be the cheapest one in Lefant series. But it is still a nice vacuum cleaner,  especially for hair and fur, thanks to the dual-brush brushless input port. The Lefant M210 is the basic model with Wi-Fi (for on-off remote control through a smartphone app). Paying $150 or less for it is a fair deal; now is reduced to $115.99 at Amazon — that's a 42% saving.
Pros:
Equipped with Upgraded FreeMove2.0 technology, Lefant M210 can detect probable stuck areas and adjust the cleaning path automatically. Anti-dropping sensors also prevent the robot vacuums from falling off the stairs.
With an 11'' diameter and 2.8" Height. The M210 vacuum robot can work under or around the bed, sofa, and other furniture easily.
You can quickly create a home clean schedule, change the clean mode, and control the clean direction by using the Lefant app. The automatic vacuum cleaner robot is also compatible with Alexa and Google Assistant.
Cons:
It works well for getting all little things. But the suction is a little lower, just 1800 pa. And it's hard to use the robot without the app. It won't map the house so you will have to use the remote to guide it every time.
Comments:
An user wrote, "To my surprise, it works amazing I mean I didn't expect that. I was able to see the map on my phone app and as well as battery percentage. This robot is very intelligent, it does not get stuck underneath sofas and dining table, it always know its way out and also goes itself to charging dock when done cleaning."
Lefant M210B
Another neat option: The Lefant M210B, plus a mopping function that can replace side brushes then install disposable wipes for to mop the floor directly, it is very convenient and easy to use. It actually works and makes owning a robot even more convenient. Owners really seem to find it valuable.
Pros:
The M210B Mini Robotic Vacuum has advanced FreeMove2.0 technology, can achieve precise obstacle avoidance, a full set of whole-body sensors let the robotic vacuum avoid accidental falls and reduces bumping while cleaning.
M210B Robot has strong battery capacity, it supports up to 100 minutes of constant cleaning, meets the cleaning needs from the living room to the bedroom, or public places cleaning. With self-charging technology, the robot vacuum could sense that its power is insufficient, and automatically find the charging stand for charging, make sure that it's always ready to clean.
2.8 inches super thin automatic M210B robot, easily reach to hidden deep mess under the bed, sofa, and other narrow areas.
Cons:
It does not have mapping and it just randomly bounces around your room to clean something.
Apparently, the app can just work with 2.4 GHz WiFi connection.
Comments:
"This robotic vacuum can readjust its path when it senses an obstruction but due to my layout it is not ideal. I liked the battery life and setting up the free to download phone app & WiFi was no harder." the user added, "Battery life is very good. In addition this has a small microfiber mop pad to assist with dust pickup. It is costly but has limited suction for my use."
Information
Sign up to our mailing list