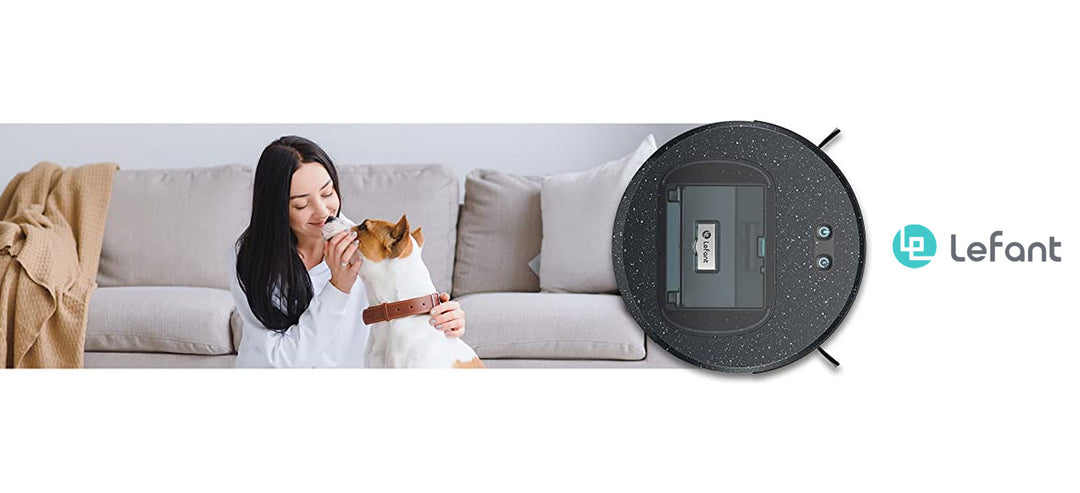 Posted on
---
Considering buying or changing a robot vacuum cleaner, but not sure which to purchase? The hardest part is deciding which robot vacuum is the best one. All of us have different houses, lifestyles, and desires. For example, a younger couple in a one-story, 2-bedroom apartment without kids would probably be happy with a much more fancy model than a family of five, complete with pets and toys. I have used Lefant robot vacuum for a while, following buying guide will help you decide which is best for you.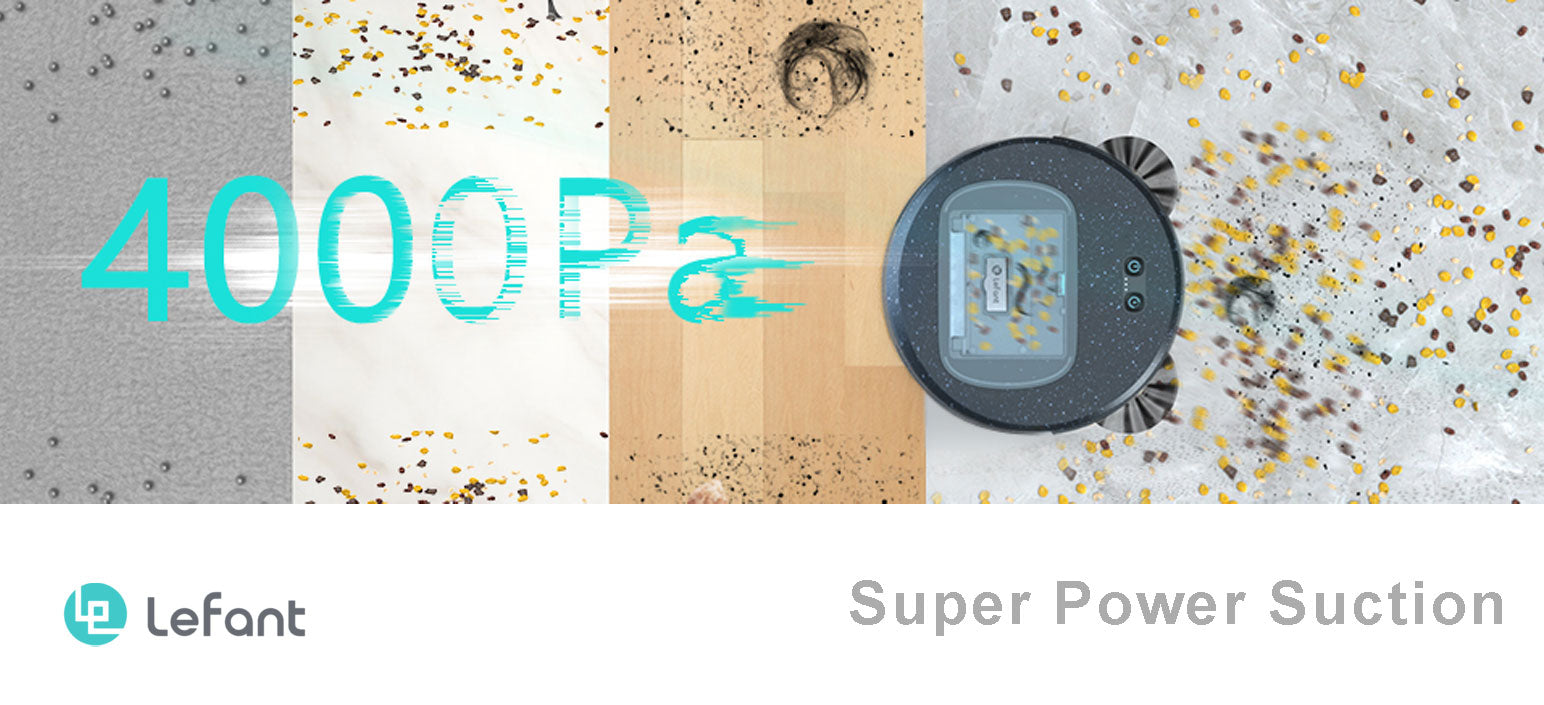 If you don't want to have a bump around randomly robot, first, consider the strong, durable, smart-enough Lefant F1. So far I've been impressed with this robotic vacuum. It has a Good suction about 4000pa that even picks up pet hair. Featured with original Freemove3.0 technology, Lefant F1 is the first sweeping robot integrated whole body detection technology. The built-in anti-collision infrared sensor can automatically sense obstacles encountered by the whole body and retreat. So you don't require pick up scattered little things like Legos before it starts.
I like that it has a visible dust bin so that I can see when it needs to be emptied out it and does work well with Alexa. With a diameter of 11 inches and a height of 2.7 inches, it can clean underneath sofa, bed, TV table easily, and will never get stuck at the bottom of furniture. And if I'm going to be out of town for work or a vacation, F1 vacuum is happy to keep doing its job, taking care of any dust or other debris - making sure a lovely clean floor upon my return. I like that it can change between vacuuming and mopping, that is a plus for me.
Yep, F1 will return to its docking station for recharging at the end of each cleaning cycle and I never have to worry about low batteries which is different from using upright vacuum. This model will even stop cleaning and return themselves to the dock, should it detect a low battery. 
Fortunately, Lefant F1 has a big discount at Amazon on Black Friday deals, which is reduced to $199 at Amazon — that's a 40% saving. It's worth a try.
If the Lefant F1 is a little beyond your bargain, I recommend the Lafant M210B as the vacuum that's most likely to please the most people. Ultra-Thin Robotic Vacuum and Mop Combo with 2000Pa Suction, Compatible with Alexa and Google Assistant, Quiet, Self-Charging, Ideal for Pet Hair, Floor, Hardfloor, Lefant M210B. 
I already own the Lefant M210B robot vacuum and mop combo cleaner and now purchase F1 model (also a vacuum and mop combo) for my parents. The two models have some difference, such as size, suction power, dust bin capacity and battery capacity.
The Lefant F1 costs about $70 more retail, but has twice the suction power at 4000Pa vs. 2000Pa, this means a very strong suction comparable to a deep clean. If you already have a regular vacuum, M210B's suction is enough. It measures a height of 2.8 inches, with a 500ml dustbin, whereas the F1 is 0.1 inch shorter (2.7 inches) with a larger dustbin (600mL).
The F1 model also has a longer battery life with 3600Amh high capacity Li-ion battery vs. 1800mAh in M210B. This means that the F1 model can work almost twice as long (up to 210 minutes vs. 120 minutes). Obviously, M210B is more suitable for apartment while F1 is ideal for big house.
Both uses the Lefant App, and are compatible with Google Assistant and Alexa, so you can use voice commands, which is awesome since most of my appliances are Alexa enabled already. However, the app only works with 2.4 GHz WiFi connection, so be mindful if your WiFi automatically connects to 5G.
Of course, Lefant also has a basic model - Lefant M210, which is cheaper than above two models. It uses the FreeMove2.0 Technology and the 13 built-in sensors help the robot vacuum cleaner more sensitively detect probable stuck areas and adjust the cleaning path automatically.
The whole white appearance, still compact size ensure it look fresh and travel around the house effortlessly. Unluckily, it has lower suction power than M210B about 1800Pa. However, the unique Brushless Suction structure ensures that pet hair and dirt go into the dustbin easily which makes the M210 great for pet owners.
To realize the mopping function, Lefant offers the various accessories in the store, you can buy mop accessory and easily get the 2 in 1 vacuuming & mopping robot. It is designed to clean all floor surfaces, including hardwood, tile, stone, and low pile carpet.
Like Lefant F1 and M210B, the M210 robot vacuum is also compatible with Alexa and Google Assistant to easily start/stop cleaning with your voice or controlled by mobile phone on Lefant App. You can also control the machine via the equipped remote control for changing modes and suction levels to meet your different needs.
In short, the F1 model is worth the higher price at $70 more than the M210B model, since it has a longer battery life, shorter in height but bigger dustbin, and twice the suction power. Having owned both, I really prefer the F1 model better and think the higher price is worth it for all the improved specifications. If you are going to buy it, you can go Amazon for a look on 28th Nov. Lefant M210 as a bargain robot vacuum, its function is satisfied with most family. That's personally feelings. All depends on your need.
Information
Sign up to our mailing list