Posted on
---
Christmas trees are festive, but they can be dangerous if you have children under the age of two, cats, or robot vacuums around. At the very least, Lefant has a solution for the last one. This feature will assist the Lefant series in avoiding your holiday decorations.
Lefant's top-rated robotic vacuums have achieved a update that allows them to pick up all of those pesky pine needles while also equipped itself with the whole body sensor, which prevents the vacuum from bumping into the tree's base and accidentally knocking it over.
So if you're tired of cleaning your floors, maybe it's time to go buy a robot vacuum cleaner. Robot vacuums are designed to make your life easier by cleaning the carpets and hard floors for you instead of you having to clean them yourself. Or at the very least, you won't have to do it as frequently. In addition to keeping up with pet hair, they can also keep your house tidy when you're simply too busy (and will do a better job because they aren't bothered by vacuuming every day, as you are).
When it comes to robot vacuums, the best ones will expertly and thoroughly clean your floors with little or no effort on your part. We have picked up 3 best Lefant Robot Vacuums in 2021 for you.
The best robot vacuum: Lefant F1
If you were given a blank check and instructed to purchase the best robot vacuum available, this would be the robot to choose. Cleaning robots like Lefant vacuums are extremely popular, and this is my pick for the best Lefant vacuum on the market. Having said that, the Lefant F1 comes with a relatively higher price tag of $279 (though it is occasionally discounted). This robotic vacuum provides powerful suction as well as excellent dirt and dust removal for such a reasonable price.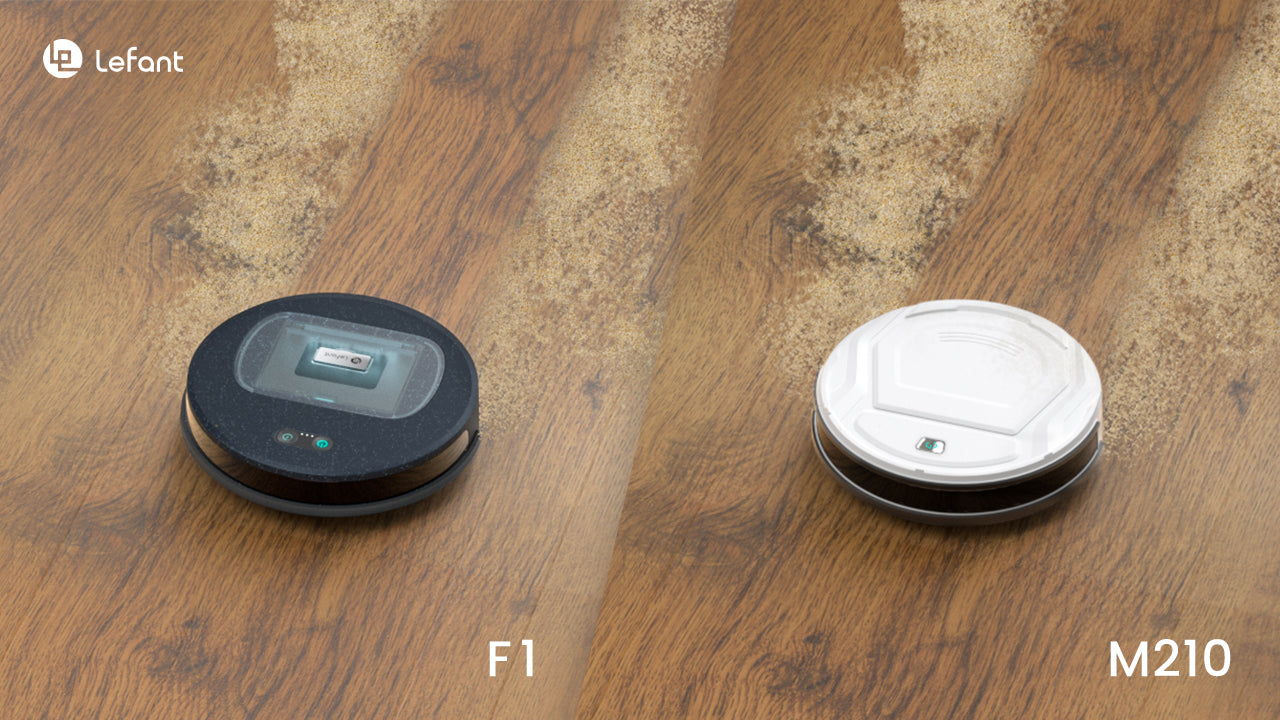 This Lefant F1 picked up an average of 97 percent of our test sand on hardwood floors, which was the highest amount of sand picked up by any of the other Lefants in our test group. The M210B continues to be the second winner in this test, removing 92 percent of the sand. Its performance on carpets still was amazing. It achieved a 90 percent success rate on low-pile carpets and a 85 percent success rate on mid-pile carpets.
The robot zipped through our test room in a short average time of 25 minutes, and it still has sufficient power, which is making cleaning even easier and keeping you from worrying about battery life. When it finished its work or has low power, the Lefant F1 automatically went back to the charging dock. Best of all is the Lefant F1's Freemove3.0 technology. Lefant F1, which is Lefant's first sweeping robot with integrated whole body detection technology, can automatically detect and avoid obstacles encountered by the entire body.
Due to its thin body with a diameter of 11 inches and a height of 2.7 inches, Lefant F1 will freely shuttle between the dining table and chairs, under the bed, reducing the risk of being stuck and will be your good daily assistant.
The best mid-range robot vacuum: Lefant M210B
The Lefant M210B is our new favorite mid-range robot vacuum because of its competitive price, rock-solid performance, and Freemove2.0 technology. It was found to have approximately the same ability to remove sand from hardwood floors (92.8 percent) because of its 2000pa suction power as the Lefant F1 (97 percent). However, Lefant F1 has twice suction power than M210B.
The M210B couldn't quite match the F1's impressive ability to clean up pet hair, but it performed significantly better than the majority of other vacuums. The M210B was able to completely remove hair from hardwood floors while leaving only a few stray tufts on carpeting. Especially when pet shedding seasons coming, its brushless port with a small caliber, the Lefant M210B robotic vacuum is more concentrated and has a greater capacity for adsorption, eliminating the possibility of entanglement.
Lefant robots' advanced mopping capabilities are yet another feature that distinguishes them from other brands' competition. Simply wet the mopping pad that comes with it with water and then attach the mopping pad. The M210B will now mop the floor when instructed to do so.
Best budget robot vacuum: Lefant M210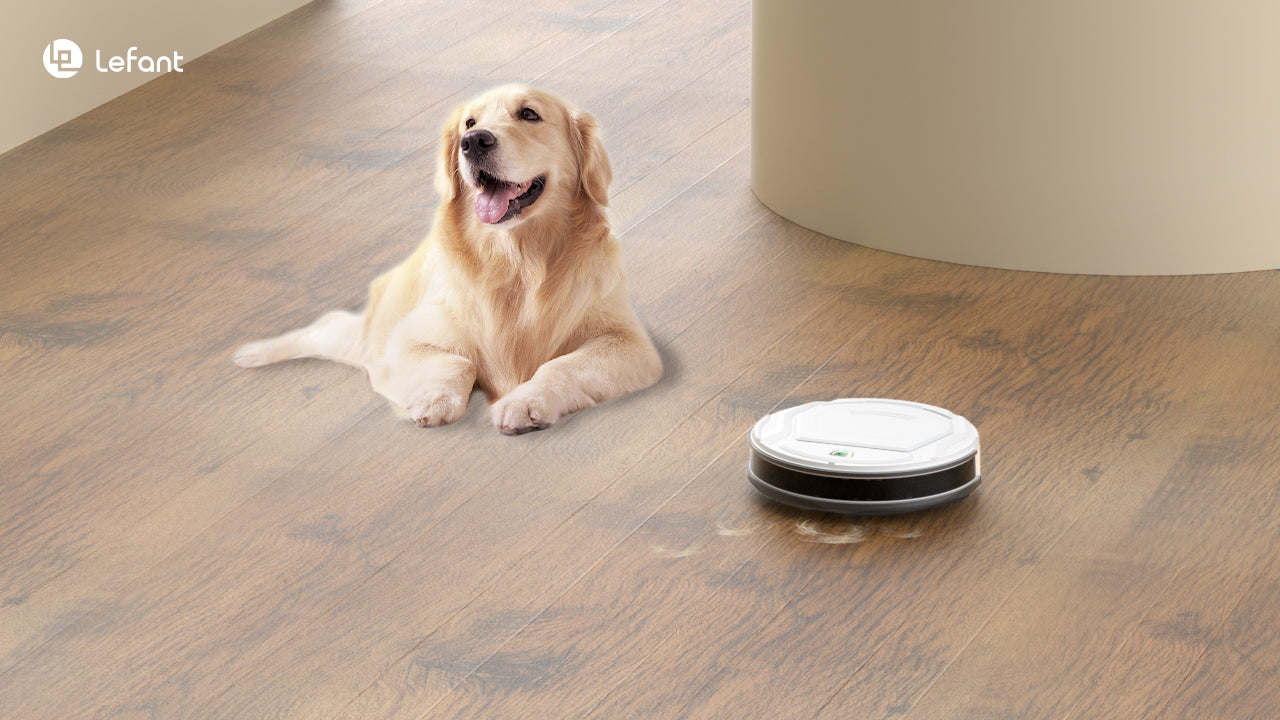 You might not expect enough cleaning power from a budget robot vacuum, but the Lefant M210 exceeds expectations in this regard. Although it performed slightly worse than the Lefant M210B in terms of scouring sand from hardwood floors (87.5 percent), it was not significantly worse. Its performance on carpets, on the other hand, was disappointing. Performance on low-pile (70 percent) and medium-pile (56.2 percent) carpets was not as good as the Lefant M210B and F1.
This robot was also not too bad at dealing with pet hair, which was a bonus. It removed everything from our hardwood test floor except for one tuft. After vacuuming low-pile carpeting, there were numerous small tufts of hair left behind. Medium-pile carpets proved to be the most difficult for the M210 to clean and maintain.
Like its more expensive sibling the Lefant F1 and M210B, the Lefant M210 also has app that lets you use Alexa or Google Assistant commands to tell it to begin cleaning a room. You can link the Lefant M210 to your home Wi-Fi as well.
All in all, prices and offers may vary based on robot vacuum cleaning systems and and other details. The holiday shopping season has begun, and if you know someone who is interested in a new robot vacuum, you could show them the robot vacuum deals page, which includes discounts on some of Lefant most popular models.
Information
Sign up to our mailing list